Introductory Offer
Sign up today to save 29%
A healthier, happier life full of flavour!
Start losing weight within the first week - many participants have lost >10kg.
With Wellness EQ, in just three months you'll be on your way to a lifetime of eating, looking, and feeling the best you possibly can. It's not magic. It's not a fad diet or workout. It's the power of natural food that's fun and easy to cook, with the guidance of shopping lists, fun recipes and straightforward expert advice to help you lose weight and feel great.
Sick and tired of yo-yo dieting and starving when you're on a diet?
Wellness EQ keeps everything simple for two reasons. One: there's nothing complicated about delicious healthy food made from natural ingredients, so why make it that way. Two: we want your new eating plan to be so easy you never look back. Life is complicated enough without bringing a calculator into the kitchen.
The best programme for ideal weight and optimal health.
Wellness EQ is about so much more than losing weight. By bringing your body into natural balance you'll enjoy better sleep, a better mood, and reduced risk of heart disease, diabetes and other life shortening-conditions.  From the moment you start your journey, you'll receive expert guidance from the Wellness EQ team, helping you on the way to a longer, healthier, happier life, full of flavour.
Ready to invest in your health now?
Complete the form below to start your journey on the 3-Month Step-by-Step Programme that will change your life. We'll kick everything off with a phone call to help us get to know you and your goals and to help you understand how the programme will help you to achieve them, followed by monthly scheduled progress phone calls. The one-to-one calls offer the perfect chance to ask all the questions you might have and to get the answers you need as you embark on your journey towards a happier, healthier you with a clear and confident mindset.
Wellness EQ 3-Month Standard Programme
Special Offer:
Subscribe now for just £49
(normally £69)
3-Month Programme at £49 with additional 9-month free access to member area.
Meal Planners
For breakfast, lunch & dinner
Shopping List
For three days
Video
A video explaining the programme.
Supplements
(optional - available from our online shop once you've subscribed)
A note about our supplements: We recommend this high-quality organic range, NutriliteTM, which we have personally used for years. The supplements provided are Daily Multivitamin (60), Omega 3 (90), Fibre Sticks (30) and a tub of Chocolate Whey Protein Powder
Still not sure?
Please view the testimonials below or email us at info@wellnesseq.net to set up a personal call to chat through the benefits of the programme.
"Lost 10 kg without effort - the food is great!"
"Love the food, lost 14 kgs and loads more energy"
"My mood stabilised, I sleep much better - it has changed my life for the better"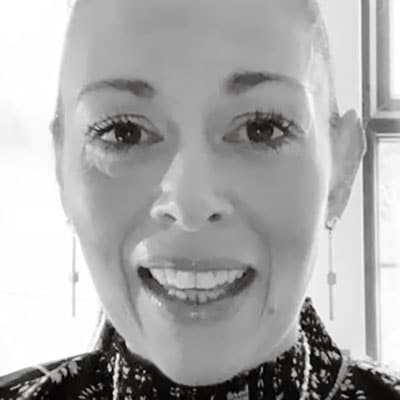 "I am surprised on how easy it has been."