How can you take control of your own health? Are you sick and tired of taking more and more medication without feeling any better? Medical researcher and scientific author, Estrelita van Rensburg, explains, using clear illustrations and language we all understand, how bad science and misinformation leads us down the road to insulin-resistance, the precursor of illness and chronic disease.
This book will shake the foundations of standard nutritional advice and demonstrate how this leads to lifestyle diseases such as obesity, diabetes, high blood pressure (hypertension), dementia and cancer.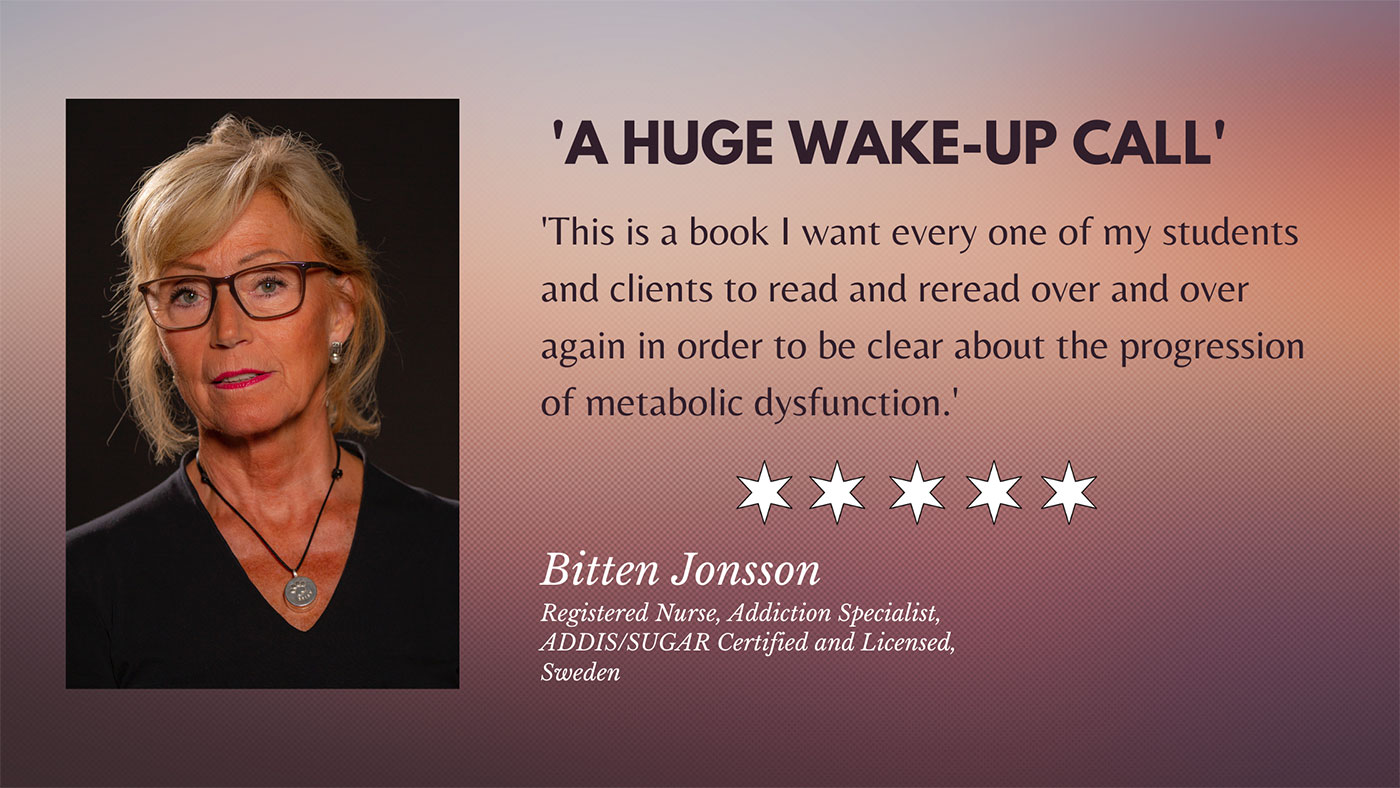 Bitten Johsson, Addiction Specialist, Sweden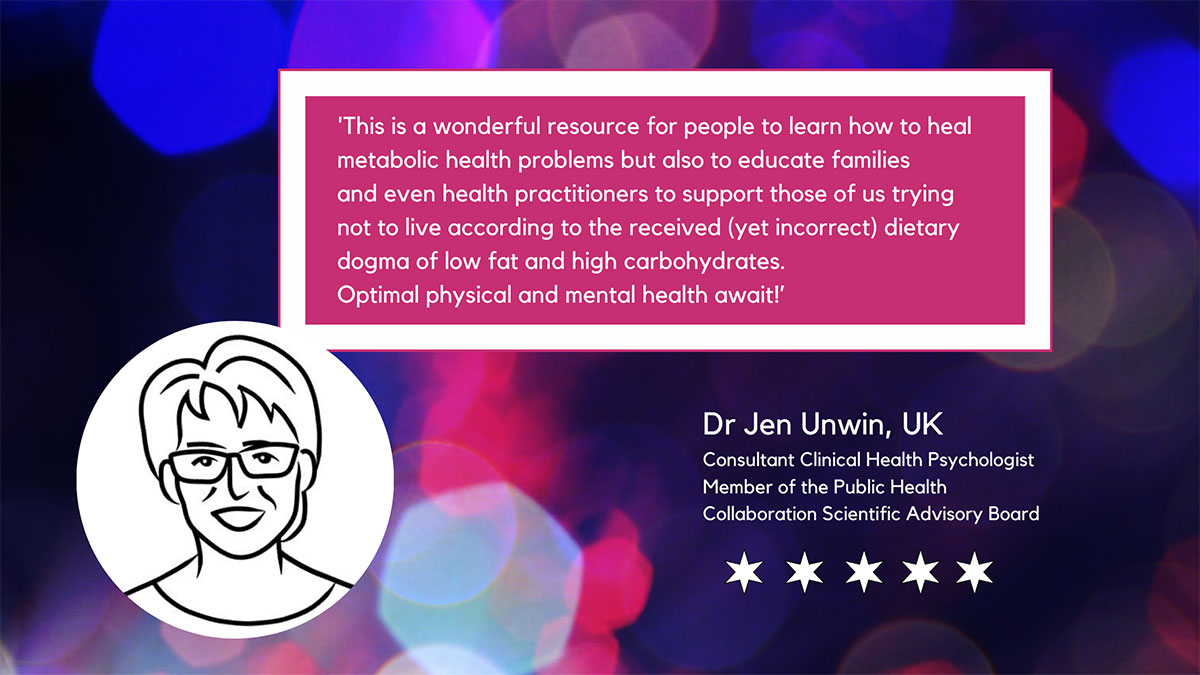 Dr Jen Unwin, Clinical Psycologist, England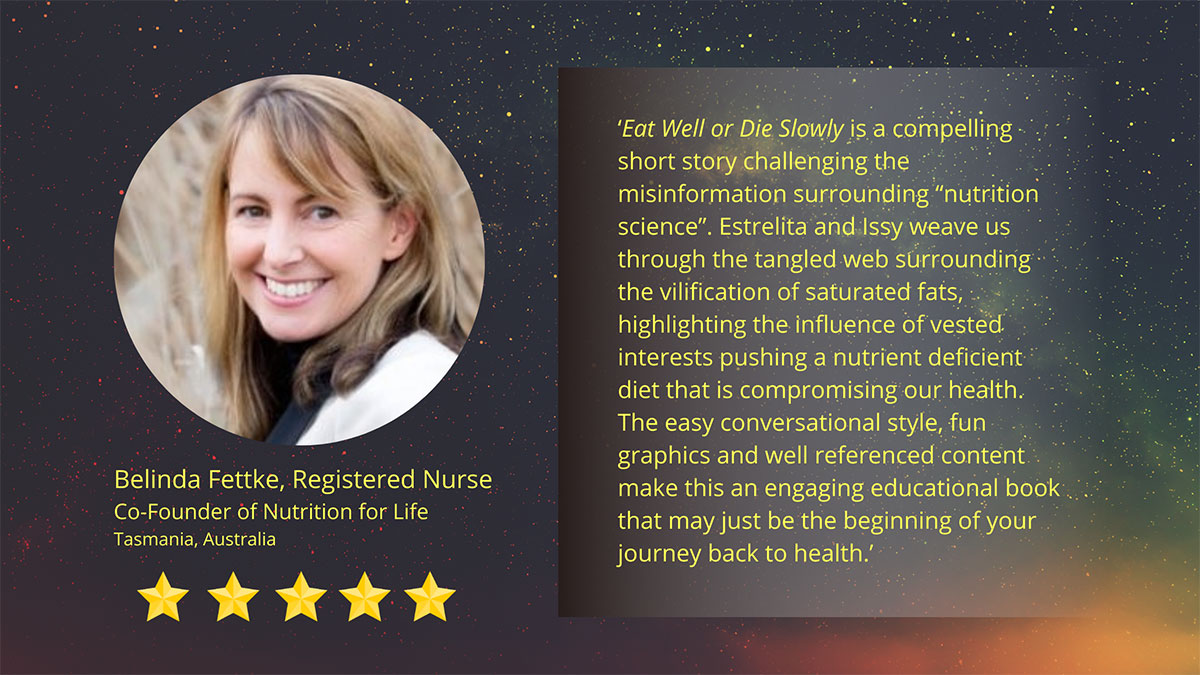 Belinda Fettke, Co-Founder Nutrition for Life, Australia
This beautifully illustrated cookbook, packed with 80 step-by-step recipes, is simple to follow, using readily available real food ingredients.  The carb content and prep time for each recipe make it easy to plan your daily meals ensuring you remain within healthy parameters.
BBC Radio Humberside
The Government's Eatwell Guide is dangerously inaccurate.
TV Scotland
What we eat impacts our mental and physical health.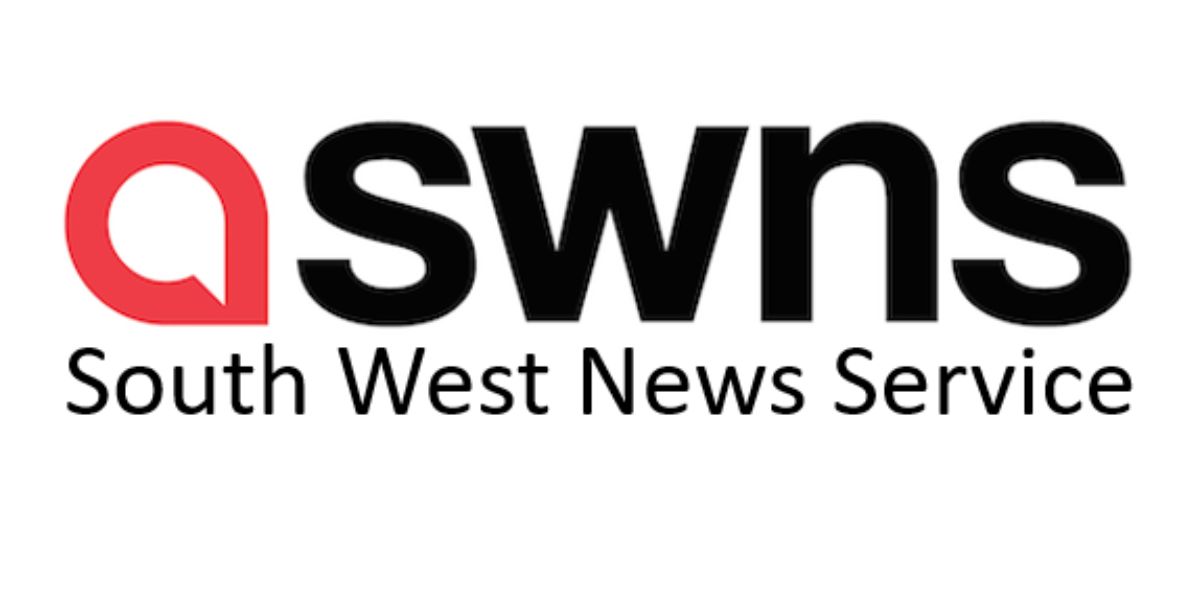 'Wealth before Health' policy is to blame for increase in metabolic diseases.